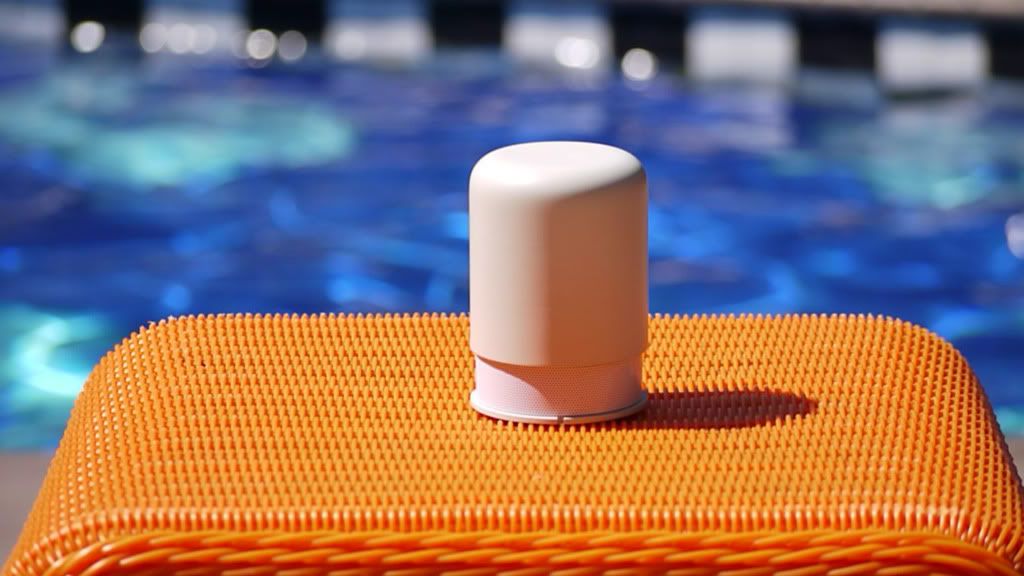 Crowdsourcing–where an inventor/artist/creative funds a beloved project by selling it to the masses, eschewing the more formal stuffed-shirt, naysaying, elitist big-cheese venture capitalist–can be a great way for us masses to get in on wonderful, wonderful things.
Or not. I've backed 16 Kickstarter projects. So far, ten have delivered. Four are great.
The rest? Varying degrees of "meh."
Five important things to know when backing Kickstarter projects:
The world is full of incredibly creative artists and inventors
Backing them can net nifty stuff
It can also prove that throwing money at a project isn't enough
Every so often, those stuffed-shirt-naysaying-elitist-big-cheese backers are exactly right
"Startup" and "on time" are mutually exclusive
According to researchers at the Wharton School, 75 percent of Kickstarter projects are completed late. In the reviews below, anything that actually arrived within a few days of the promised delivery date is highlighted, in red. There are two.
Here's a fast rundown of what I've gotten so far (and if my list makes you think that a Cynthia and her money are soon parted, well, yeah):
Carrie Iverson: Correspondence Takeaway Book
Promised reward: Two takeaway books and a hand-printed glass tile
Est. delivery: July 2011
Actual delivery: July 2011
Thrill level: WOW
This was my first Kickstarter project, and I gotta admit it whetted my appetite for more. Carrie Iverson, a print-and-glass artist from Chicago, wanted to add a fold-up book to her show at Bullseye Gallery. She needed money to print the sheets on high-quality paper, and got more than her goal amount.
We, in return, got a lovely little showpiece from Carrie. Yum.
————————————————————————–
Cheese & Crack
Promised reward: Lunch box of goodies
Est. delivery: June 2012
Actual delivery: June 2012
Thrill level: Finger-lickin'
Portland is food cart heaven, and these folks wanted to go there. They make their own handmade crackers, pair them with locally made cheese and other nosh, and sell them in cunning little lunch kits. They asked for help buying their own food cart to kick the business off the ground.
Who could resist a name like Cheese & Crack? I couldn't, but fortunately the food was pretty good. For those who want to give it a shot, it's at SE 33th & Hawthorne Blvd. "IN THE ALLEY" just north of Hawthorne. Yum again.
————————————————————————–
TouchType
Promised reward: Leather iPad case with built-in keyboard pocket
Est. delivery: July 2012
Actual delivery: August 2012
Thrill level: Bleaaaaah
Of all the projects I've backed, I waited most eagerly for this one. I absolutely despise the "screenboard," that feed-backless pretend keyboard on the Apple iPad. It eats half of the iPad screen and makes it virtually impossible to touch-type. I much prefer my wireless Apple keyboard, but unfortunately it doesn't fit in most iPad cases.
You can buy iPad cases that integrate cheap, chiclet-ey keyboards, but why? I already have a better one. The iPad only pairs with one keyboard at a time, so forget about simply keeping one keyboard at home, one at the office, etc.
The TouchType iPad case promised to do all I wanted in beautiful dark-brown leather, as well as something that NO other case I know does: Provide an upright stand for both portrait and landscape viewing. You slip the keyboard into a hidden pocket in the case, and it's a self-contained unit.
Enough backers signed up for TouchType that it made $45k of its $2,500 goal. It arrived a month late (which I'm learning is actually pretty good), and was as beautiful as promised. I slipped the keyboard into the case (a tight fit)…and the trouble started.
On Day 1, I noticed that Izzita-the-iPad's batteries were fading fast, completely exhausted in less than two hours. (They normally last all day and then some). Turned out the TouchType design exposed the keyboard's sensitive power button; carrying the case constantly turned the keyboard on and off. That activated the iPad's Bluetooth pairing system, draining the batteries on both devices and essentially giving Izzita a nervous breakdown.
Within two days, the iPad would no longer hold a charge, and crashed every 10-15 minutes. Apple finally stripped it of all software and reset everything to get it working again. I spent the next three hours reinstalling apps and settings, and grumbling.
I tried removing the keyboard batteries and storing them in my pocket every time I stopped using the device. After a couple of days of pulling out the keyboard, setting up the iPad in its stand, powering up and waiting for everything to reconnect, I gave up and went back to my plain old vanilla iPad case.
I gave the TouchType away. Three people gave it back before it finally find a home: With a friend's toddler, who uses it for her imaginary iPad.
I'm still looking for a good iPad keyboard case. At this rate, I may just build one myself.
————————————————————————–
Jiva Coffee Cubes
Promised reward: Two boxes of instant, portable, pre-sweetened coffee
Est. delivery: June 2012
Actual delivery: August 2012
Thrill level: ZZZZZZZZZZ

The Jiva folk promise to make a rich, presweetened cup of coffee anytime, anywhere, using the equivalent of coffee bouillon cubes. Jiva Cubes blend good Columbian coffee with raw Panela sugar, packaged in dual blister paks. You drop one or two cubes in a cup of boiling water or milk, let it sit for 30 seconds, and stir.
Forgive me for thinking of this as instant coffee, a la Taster's Choice. Or, as a co-worker said, "so it's like freeze-dried Starbucks Via?"
No idea; I've never had either one. I HAVE tasted this one: Ick. The coffee itself is pretty weak, with an overwhelming molasses flavor that drowns the cup.
I placed a box of Jiva cubes by the coffee machine at work and invited my colleagues, hardened coffee addicts all, to make a cup of coffee. My boss summed up the less-than-enthusiastic response: "THIS is coffee? You're kidding me, right? FAIL!"
The remaining cubes now live at our creative director's house, who plans to use them for cooking, "or maybe to drink if all the coffee plantations in the world have been destroyed in a nuclear holocaust."
————————————————————————–
Sensu Brush
Promised reward: One Sensu brush
Est. delivery: January 2012
Actual delivery: May 2012
Thrill level: Yum
This iPad input device behaves exactly like a paintbrush, only its strokes apply paint in iPad art programs such as ArtRage and Procreate.
Sensu breaks down into a compact X-inch tube resembling a lip brush. It has a good, painterly feel when assembled and–wonder of wonders-it actually works. There is sometimes a short lag while the screen catches up with the brush, especially when I start, but it really does, well, paint.
It comes in a thick felt slipcase and hides unobtrusively in my purse, awaiting my DaVinci moments.
So far my Sensu artwork closely resembles a 3-year old's fingerpainting, but since I'm a lousy painter I can't exactly blame the brush. Real painters seem to get uniformly nice results.
It was 5 months late but otherwise, this one's a keeper.
————————————————————————–
Une Bobine
Promised reward: One Une Bobine iPhone stand
Est. delivery: July 2012
Actual delivery: September 2012
Thrill level: Excellent!
Une Bobine takes the concept of a gooseneck lamp and turns it into a wacked-out USB connector for smartphones. It's one of those "why didn't I think of that" notions I love.
It works, too, which is more than I can say for some of my Kickstarter enthusiasms. You plug the USB connector into a USB extension, or directly into your computer, attach the iPhone at the other end, and wind the articulated cable around whatever to anchor it. A friction connector (you must depress buttons on the side to release the phone) holds it up against gravity.
You can wrap it around your rear view mirror to make an inexpensive auto mount, or, as shown in the pic, use it to elevate your iPhone or Android phone to viewer level. (Caution: This thing has the iPhone 4 connector, not the iPhone 5's much smaller version. (They do sell an iPhone 5 adapter on their website)
I'm using Une Bobine in my home office, and it's working fine (except that Lola and Nikki frequently try to carry it off to play). I like it so well that I will probably take it to work to replace another Kickstarter phone stand that didn't work out so well (see Elevation Dock).
————————————————————————–
Elevation Dock
Promised reward: A softly gleaming orange iPhone dock
Est. delivery: April 2012
Actual delivery: August 2012
Thrill level: Meh…
This may be one of the bigger Kickstarter disappointments I've had, and it illustrates a problem a lot of crowdsourced startups seem to have: Zero support to back up the product.
Casey Hopkins runs ElevationLabs right here in Portland, and had an idea for a CNC-milled, solid aluminum iPhone dock that was minimalist, attractive in a Zen-like way, fit any iPhone case, made it fast and easy to sync and power your phone. A LOT of people liked this idea: Hopkins asked for $75K, received nearly $1.5 MILLION.
Well, it's CNC-milled aluminum and attractive, but that's about it.
Neither my iPhone 4s or my keyboard (Apple standard) fit the dock well, with the result that the computer-iPhone connection is wobbly and disconnects easily. Touching the keyboard is enough to break the connection, so that syncing and powering the phone is episodic at best.
I've tried contacting Mr. Hopkins by email and through Kickstarter, asking if there's a fix: Nothing. Either this is a known problem he can't do anything about, or he doesn't believe me. Either way, I certainly wish I hadn't backed this one because what I've got now is an expensive aluminum doorstop.
So much for Portland's newest millionaire. Sigh.
————————————————————————–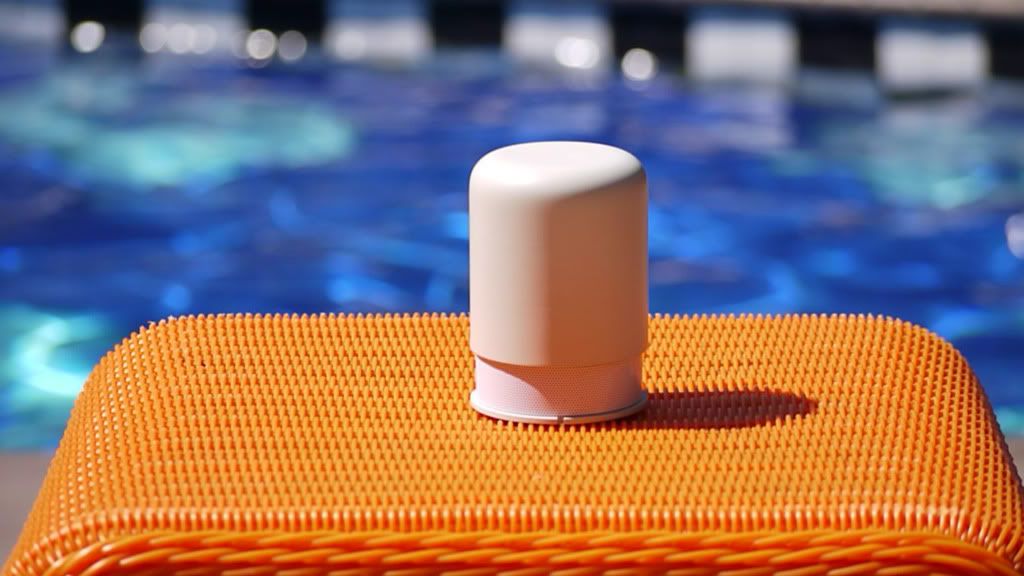 Hidden Radio & Bluetooth Speaker
Promised reward: A very cool, very portable Bluetooth speaker (and radio)
Est. delivery: March 2012
Actual delivery: October 2012
Thrill level: Excellent!
Hidden Radio is another of those legendary Kickstarter projects; the inventors asked for $125K to get the product off the ground, and received nearly $1 million. And it's a cool concept: A compact Bluetooth speaker that's also a standalone radio.
OK, so it was seven months late: It works, exactly as advertised. I'm becoming a bit jaded with Kickstarter projects that don't quite deliver, so that alone is kinda thrilling. The unit looks like an upside down metal cup. You twist the cap up to turn on the unit–the Bluetooth takes a second to find an audio source, then beeps softly to let you know it's paired up.
It's not quite as loud as I expected, but it otherwise I love it. It's versatile, it's easy to carry around (comes in its own carrybag), very easy to use and comes with everything you need.
Kudos.
————————————————————————–
I've got other projects coming in; I'll let you know if my track record improves.