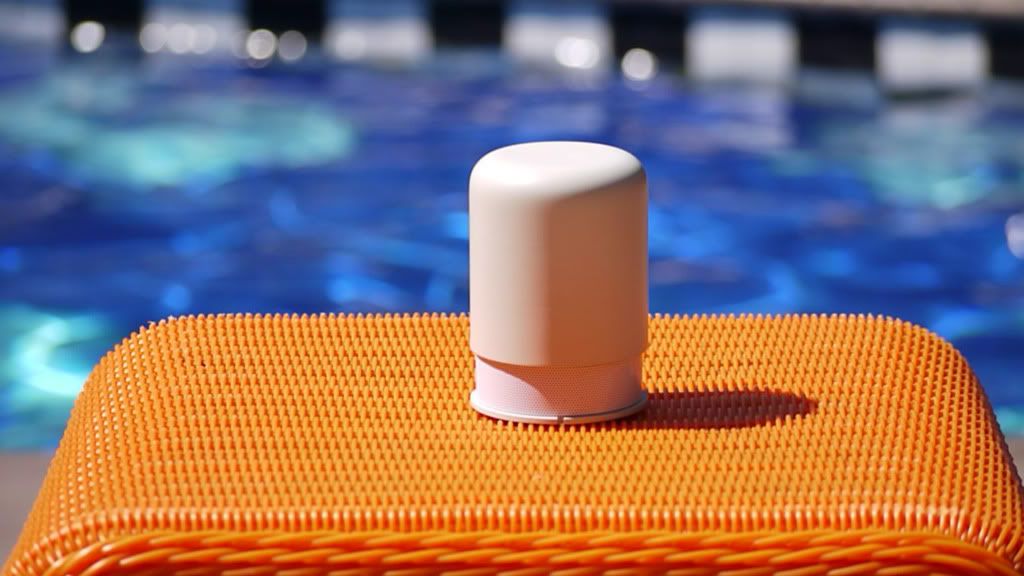 Crowdsourcing–where an inventor/artist/creative funds a beloved project by selling it to the masses, eschewing the more formal stuffed-shirt, naysaying, elitist big-cheese venture capitalist–can be a great way for us masses to get in on wonderful, wonderful things.
Or not. I've backed 16 Kickstarter projects. So far, ten have delivered. Four are great.
The rest? Varying degrees of "meh."
OK, I've died and gone to heaven: A geek shopping site with more wacky stuff than I can shake a lightsaber at.
Charlie (a frequent commenter on this board), forwarded the URL for Inventables with a note that, as a fellow geek, I might enjoy it.
Understatement of the year; so far I've found maybe 20 things I really, really need to experiment with, and perhaps another seven or eight that have me thinking, "Yeah, THAT is really cool, but what if I changed it slightly and used it for THIS…"
Which is apparently the whole point of the site; Inventables, according to its charter, is an online store intended to "streamline the process of innovation and inspire everyone—regardless of profession—to explore what's possible."
DEFINITELY give this one a look. And enjoy the possibilities.
(the title? Work it out)
I blow lightly on the glass wafers, watch them tremble, vibrating the shadowlines. I'm utterly delighted at finding a kinetic dimension to what's been my favorite glass installation for awhile now. And that's both the wonder and problem of this show, but more about that later.
I'm playing with Stacy Lynn Smith's "Selection," which made its "I have arrived" debut last Wednesday night at Bullseye Gallery's inFORM* show. BE Gallery stuff hasn't always been to my taste, but as far as I'm concerned they're batting 1000 lately.
Selection first showed up a couple of years ago in a Bullseye Resource Center show for their employees, took the top prize there, and I remember thinking, "Why the HECK isn't this in the main gallery?" about two seconds after I saw it. Well thank heavens, here it is.
I'm posting this for no other reason than it's just incredibly cool. It's just colored ink placed on a membrane, over a vibrating stereo speaker. High-speed cameras capture what happens when you turn the contraption on.
Makes me wanna go take apart a stereo speaker or two…
There are perhaps ten cameras, or camera-incorporating devices, in my house right now, from Darius-the-IMPORTANT-camera to the oatmeal box pinhole sitting under my desk. They shoot pretty effortless color–in fact, shooting black-and-white takes a lot more work.
Which tends to make me forget that there was a time when a color photograph was a big honkin' deal, and it wasn't all THAT long ago. Nor was it necessarily a cut-and-dried process, i.e., "stick colored film in slot, shoot." [Read more]
Ever wonder what's going on behind the eyes of your local librarian? Possibly more than you think.
I've always wondered what makes librarians tick. Certainly they must have a love of books, but I've always figured you had to be a frustrated writer to hang out in the stacks. Some of them are; Marian the Librarian-blogger frequently has a keen eye for the ironic and, occasionally, a wonderful writing style.
If I were to sum up many of the more prominent librarian blogs, though, I'd have to say that the sour, forbidding librarian of the movies isn't that far off. These bloggers appear furious about being librarians, or at least about being librarians in a library that actually admits the public.
"All web search engines give identical results, so there's really no reason to use anything but Google," she said.
I was participating in a "web for artists" seminar, and that declaration came from a fellow speaker. Being a mini-nerd, I couldn't, oh, realize that it would embarrass the lady to contradict her in front of her audience, so I spoke right up.
"Uhm, 'scuse me, but that's not really true…" and got glared at for my pains.
But then I got to thinking: Is there really that much difference? If you made the same query in the top three search engines (Google, Yahoo!, Bing), would you get that much more (or better) information? And would those results differ materially from results delivered by lesser-known engines?
In other words, does extending your query to other search engines increase the quality of your results? [Read more]
Every bigtech company has an R&D division hanging around somewhere and if they're smart they talk about it, because gadget freaks like me need a regular injection of coolth. Google Labs, Adobe Labs, Microsoft, all of them offer some form of R&D portal, and they're a great look into where things are headed.
Take this one, for example: Most input devices operate separately. What would happen if you combined inputs from touch and stylus so that you could use both hands, independently, on a touchscreen?
Might drive you nuts if you're a mousehound, i.e., an experienced computer user…but what if you're somebody's grandma, never used a computer before, but you're VERY used to, say, sliding a birthday card to the right position and holding it down while you write a note to the grandkids?
These really are NATURAL interfaces we're talking about, in this case from Microsoft, and looks like a no-brainer for Milan, i.e., Microsoft Surface, still one of my favorite newish things.
I keep thinking though: Why stop at the surface? Stick a camera and some visual discrimination oomph behind that thing and why do you need to touch the surface at all? Gestural inputs use speed, pressure, etc., to differentiate–why couldn't you do that Minority Report style? Have body language recognition?
(See? That's why I like that labbish stuff)
Adobe Labs are a little more pragmatic than Microsoft's–I visit there regularly for betas (and sometimes even alphas) of the software I'm already using. I downloaded my first copy of Lightroom from there, played around with AIR there, and actually prefer the research forum to the more typical user communities.
It's a great place, though, to find useful little things that make you stop cussing at Adobe software. For example, electronic signatures are legal for some things and not others–frequently you have to follow up a signed, encrypted PDF with a paper copy or the governing authority won't accept it. Adobe's just come out with a new electronic signature tool that is supposed to solve the problem. Haven't played with it yet…but it's going to be fun to figure the implications.
And then Google–which floats idea beta tests like elephants eat peanuts–comes up with stuff all the time. I've already talked about their public data tool, which may be one of the most socially useful things around. And I've just started playing with their new transliteration tool, which lets you type in English and have it translated into another language on the fly, like this:
इ'म अ वर्ल्ड-क्लास गद्गेत अद्दिक्ट.
(Which is supposed to mean "I am a gadget addict" in Hindi. For all I know it could be saying "kick me" but hey)
Happy sigh.
Oh well, THAT took about five minutes. (sigh) So a couple of days ago I promised a free drink to the first one to correctly identify the subject of this image:
If you've been reading the blog you may have noted my recent forays in the rainy Portland Farmers' Market, which might have been a clue. It's where I picked up this intriguing-looking, organically grown heirloom broccoli variant of cauliflower, Broccoli Romanesco (Roman broccoli):
As usual, Gary gets one free drink for being first to hit it generically  (and at this rate, Gary, it'd better be lemonade unless you want a hangover of elephantine proportions the next time you hit town). But Ondine not only named it, she gave the real name of the beast, so I think that's good for another. Lemme know when you want to collect, Ondine.
Despite my love of cruciferous veggies, I mostly bought this one for its photogenic qualities. Between the leaves and the whorls on the fruit itself, it probably corners the market on mathematical equations. Those knobs are particularly interesting-looking fractals, arranged in near-logarithmic patterns, so I couldn't wait to photograph it. After it'd be sliced, roasted and incorporated into a linguini for dinner.
Too bad it's a particularly high-protein veggie, thanks to the thousands of houseguests it brought along. I set it up in the kitchen (if you're into photographing produce, always get a kitchen with a black granite counter–built in backdrops), started snapping away with long exposures and noticed odd blurry areas in the images. Went back and checked, and discovered green aphids, white aphids, odd little purple- and blue-striped bugs, caterpillars, gnats and spiders. (The dancing bugs are the soft blue-white spots on the photo at left)
That cauliflower had more insects than an ant farm, and they eagerly set out to explore the kitchen.
I immersed the veggie in a fast-running coldwater bath for about 15 minutes, probably destroying entire civilizations' worth of bugs without a whit of conscience. Then I took the rest of my photos.
The bath didn't phase the surviving bugs a bit–turns out those whorling nodes make excellent bug shelters. When the cauliflower had rested and dried a bit, they popped back out and resumed explorations. More bath, more bugs. When the three-inch caterpillar wended his way across my viewfinder, I pretty much lost my appetite for cauliflower.
So the cauliflower wound up in the yard debris bin outside. And I'm still itching and scrubbing down the kitchen.
You know, sometimes a few pesticides aren't the end of the world..
P.S. Looked it up on the web and read that it's very delicious, far more than regular broccoli or cauliflower. Also that the spirally, fractal florets are great hiding places for bugs and that it needs to be soaked in salt water for at least 15 minutes to get rid of them. Hmmmm. Must be the salt that does it; soaking in fresh water only encourages 'em…
I don't know why I even bother, since every body seems to guess right on the first or second try, (the solution obviously being to find a less savvy audience which so far, thank heavens, hasn't happened) but I suppose I'm the eternal photo-optimist. For a free drink of your choice next time you're in town, be the first one to correctly identify the subject of the following image:
Answer will be published in a day or two…