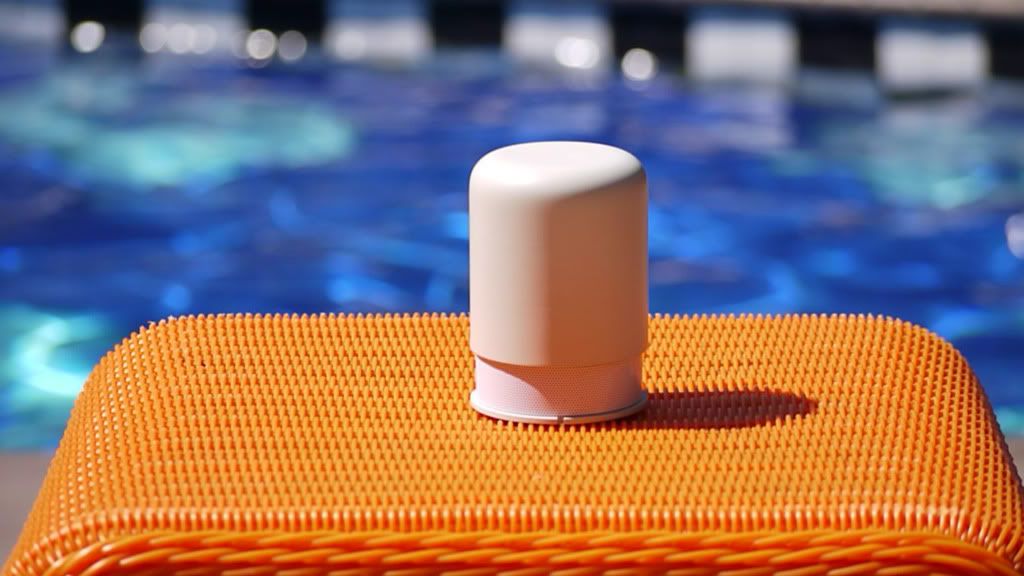 Crowdsourcing–where an inventor/artist/creative funds a beloved project by selling it to the masses, eschewing the more formal stuffed-shirt, naysaying, elitist big-cheese venture capitalist–can be a great way for us masses to get in on wonderful, wonderful things.
Or not. I've backed 16 Kickstarter projects. So far, ten have delivered. Four are great.
The rest? Varying degrees of "meh."
Izzy the 'Pad is the first computing device I've ever slept with.
Literally. I hate to say it, but she's pretty much changed the way I do stuff. That red leather thing growing out of my left arm? That's Izzy, in her snazzy red case, and embarrassingly enough, she's rarely more than a couple of feet away, even at night.
It's been almost 8 months since Izzy and I got together, and in that time she's taken over a lot of functions I normally do on a desktop, laptop, TV screen (or on paper). Apple's made an excellent chameleon out of the iPad 2; find the right app(s), download them for a nominal fee, and Izzy changes roles in a heartbeat.
So when someone asks me about my favorite iPad apps, I respond with "favorite for WHAT?" Business? Entertainment? Art?  with business, i.e., USEFUL iPad apps. These are my favorites right now (since the last time I did this), not necessarily in order of importance, and they're all available in the iPad App Store.
Izzy the 'Pad has settled into my life. You might say she's become an extension of my left arm, and it's scary how much she's changed my tech habits. I'm thinking she's probably doing that for a lot of people.
Pre-Izzy, I did about 40 percent of my electronic tasks on smartphone, the remaining 60 percent on a computer (desktop or laptop). That's changed with Izzy, to about 5 percent on smartphone, 30 percent on laptop and 65 percent on iPad.* My smartphone–the admittedly MUCH less-than-stellar Derrick the DroidX–has all but turned back into a dumbphone. As long as I can get Wifi, there's not much point in websurfing with the DroidX' tediously slow connection.
So here's one more reason to buy an iPad (as if I needed one): Bullseye's just released a very cool little IOS app for glassists, and it works on iPhone, iPod Touch and…(drumroll)…iPad. And it's free.
It's a collection of Bullseye tools and educational documents, pretty much what you find on Bullseye's website, including tipsheets and technical notes. There's a Fahrenheit/Celsius converter in there, weblinks to the Bullseye Gallery, their online store and other parts of the website, and a browse-able version of the latest Bullseye catalog.
After a couple of weeks with Izzy the 'Pad I'm still thinking of her as a jumped-up iPhone without the phone. IOW, with the right apps she's actually a pretty useful device.
I'm doing the pneumonia/quarantine thing again, and Izzy's pretty much been my connection with the outside world…as well as my source for movies, books, websurfing, idea-sketching and just futzing around. And I'm finding that she shines best when she's NOT trying to be a laptop.
The mucoid curtain slammed down and I hit the sheets. Again. Sigh. Last winter's dance with pneumonia and bronchitis apparently makes me vulnerable to any bored respiratory nasty looking for action and I found another one last week. I am sooooo ready to stop doing that.
OTOH, sicktime freed me to explore Izzy the 'Pad, my new iPad2, which came to me through a bit of luck. Since the last time I won anything was when Brian Mitchell sang out "FIVE!!!" in my first grade class–I won the right to sell Bluebird mints to the teacher–I was kinda buzzed about the whole thing.
Turns out the buzz was really hypoxia from virally gooed-up lungs but hey–I'll take what I can get.
So Verizon finally gets the iPhone. Does that mean Cynthia gets the iPhone, too?
Maybe not. Or at least, not just yet.
If you follow tech or biznews at all you know that last week Verizon FINALLY announced that it would be selling the Apple iPhone. Verizon stock went wheeeeeee!
AT&T stock dropped like a rock as it scrambled to remind folks that it had LOTS of new Android and Windows smartphones, too, and that its rock-bottom reputation wasn't all AT&T's fault.
I'm not into suspense today, so I'll get right to the point: The DroidX (on the left) is now my sole mobile phone, which frankly surprises me.
I thought about posting a bunch of feature comparison charts to show why I chose DroidX over iPhone, detail the myriads of ways that the winner offers a better, more cost-effective smartphone experience. But honestly? It really doesn't.
In the end, I based my choice on just two words: Better network.
Whooda thunkit?
Backstory
A few weeks ago, disgusted with AT&T once again, I window-shopped at a Verizon wireless store and came home with a DroidX named Derrick. I had a 30-day return warranty from Verizon, so I decided I'd pit DroidX against iPhone and keep using whoever won. It was to be a two-week contest, but AT&T informed me that my contract was actually 30 days longer than I'd thought (long story). Dumping them early would cost big bucks, so I extended the trial to six weeks.
"Uhm, Cynthia, you know how I said you'd be getting a Droid X on Friday?" the voice on the phone was tentative, "Well, demand is a leeeetle higher than we anticipated. It might take a week or two. But I've got the last one right here, and if you can get over here in the next hour or so…"
Thirty minutes later I walked out of the Verizon store with Derrick, the Droid X. After 24 hours, do I want to keep him?
Surprisingly, the answer is "Maybe not."
…and got skid marks all over its butt.
Sorry for the vulgarism, but I'm watching the whole iPhone thing and thinking "whoa–now THAT'S a crash."
The Wall St. Journal just reported that Consumer Reports (love it when the media reports on the media) will not recommend Apple's brand-spanking new Droid-killer, the iPhone 4, to its readers.
Apparently the venerable reviews mag tested three iPhone 4s, found troubling issues with the design and didn't buy Apple's dismissive explanations. Along with other revelations, it's beginning to look like the iPhone doesn't play well when there's real compeition. I'm wondering if we're not kinda getting to a "mighty have fallen" scenario w/iPhone4.